Today I thought I'll talk a bit about two bloggers who inspire me.


Sacramento of Mis Papelicos
If there's one thing I love it's when style is an extension of character and personality - when the things a person wears are not dictated by manufacturers and trends but by their own beliefs and taste.
This is absolutely the case for Sacramento.
Her outfits are bright, bold and full of life. On her blog you'll find everything from colorful prints and statement jewellery to vintage classics. She is not afraid to stand out and try new things - the result is a style that is timeless, quirky and unique.
In a world where so many fashion choices are motivated by necessity or fear (just think of all the people hiding behind shapeless dark clothes because they don't like their bodies) she is truly a breath of fresh air and a huge inspiration in more ways than one.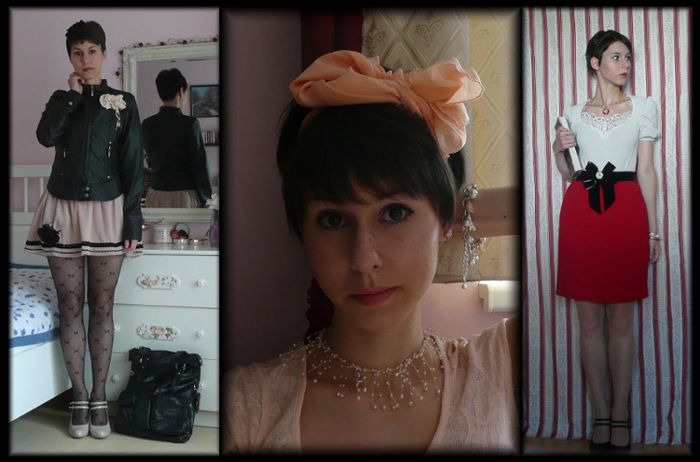 Vita of Vita In Vitro
...is a funny, smart, beautiful fairy princess from a far-away magical land where everyone is always perfectly dressed and walking in heels is easy and comfortable. That's what I like to tell myself.
In reality, Vita is a funny, smart, beautiful science student who lives in the real world and blogs at Vita in Vitro. She writes about cosmetics (great in-depth analyses!), posts very helpful, easy to understand tutorials for the most beautiful things and also posts her own outfits regularly.
Her style is very feminine: lots of lace, pearls, skirts and, of course, heels. The things she wears are affordable but always special and refined. She gives lots of attention to details and color combinations and as result always looks very put together.